18 Fall Must-Haves Editors Splurged On (& Would Again)
Listen, we undoubtedly love a good deal over here and and love regularly sharing our favorite under-$100 products with you. But there are pricier, splurge-worthy products that we also consider "good deals" and think are worth sharing. They may mean spending a bit more money, but there's peace of mind in knowing we'll have these high-quality pieces for a long time. From quiet luxury wardrobe staples to elevated homeware items to unique accessories, we've been obsessing over our newly acquired investment pieces, most of which come over $100.
Several of us have found our new go-to fall boots, and others have discovered appliances that upgrade their countertop or bedding that amps up their sleeping game. So if you're interested in finding out which products we genuinely think are worth splurging on and that we fully back in our everyday lives, read on for our top editors' picks and honest reviews.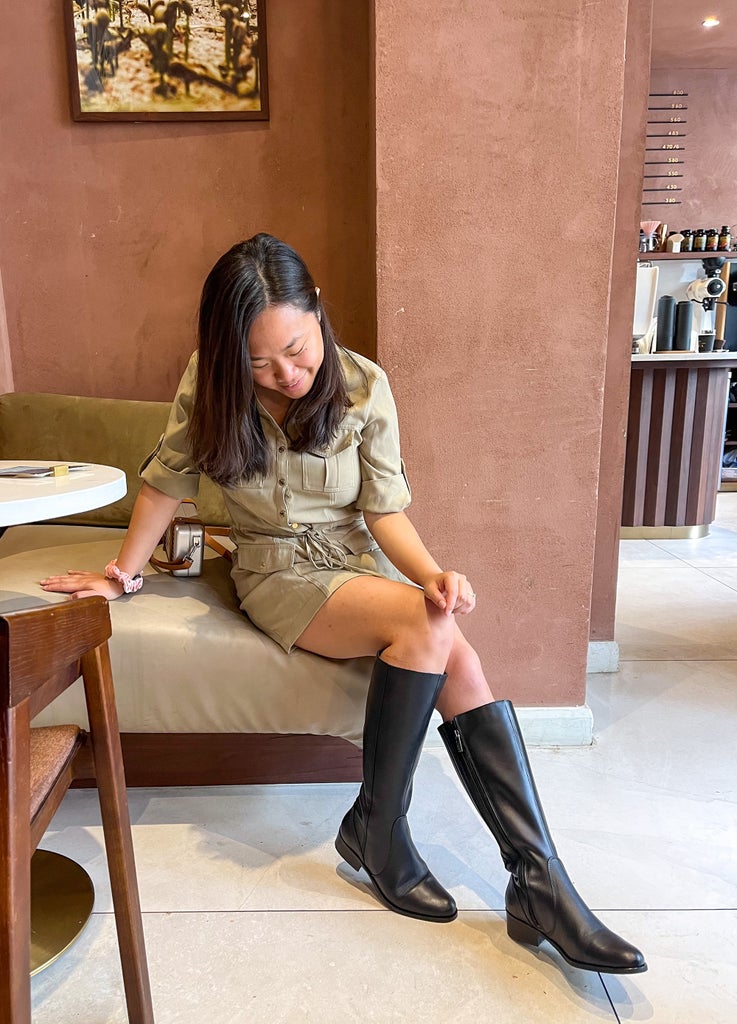 "As a short girlie with more muscular calves, finding the right pair of basic knee-high boots has been a challenge. Certain styles are impossible for me to squeeze into, so I try to stay away from boots that don't have proper zip closures or lack a generous calf width. I was so excited when I discovered DuoBoots, a brand that offers a variety of leather boots with a wide range of shaft heights and calf sizes. I went with the Petite Haltham Boots, which sat just below my knees at 36cm and came in a supple Portuguese leather and buttery-soft nylon lining. I walked around all day without any discomfort or blisters, and received multiple compliments on them within 15 minutes of walking out the door. After trying on two sizes, I would recommend sizing up to make sure you have enough room in the toe box (especially if you have wider feet), and go two sizes up for your calf width selection, so there's enough circumference for your legs to move around comfortably, and tuck skinny jeans or leggings into your boots." —Venus Wong, Senior Travel Writer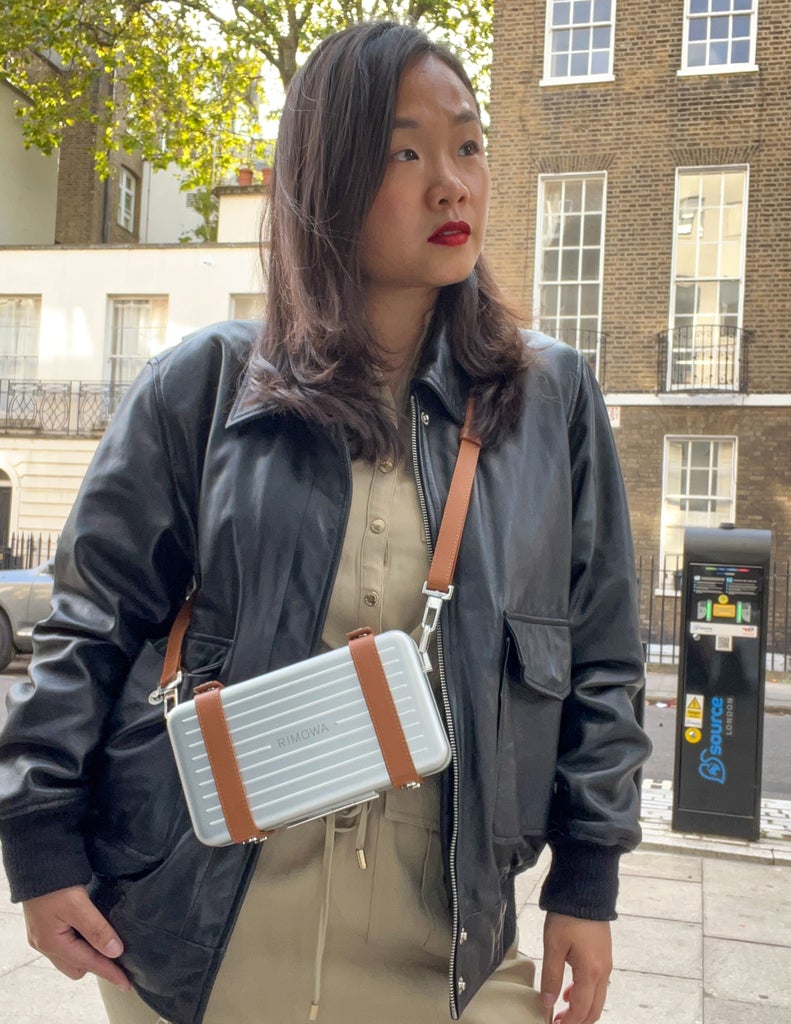 "Designer purses are not usually my cup of tea, but I find mini trunk bags really hard to resist. Rimowa's version of the crossbody bag captures that effortlessly cool, quiet luxury look of a vintage steamer trunk. The brand frequently launches limited-edition crossover collabs with other luxury labels but the classic colorway has my heart. I'm swooning over the combo between the indestructible silver aluminum shell and cognac fine leather details. The strap is adjustable, so it can be worn as a mini-shoulder bag, a cross-body, or as a mini-clutch for more formal occasions. The case is surprisingly roomy, with two compartments separated by a zipped pocket. I was able to pack in my two phones, a spare battery charger, my keys, and several credit cards. As someone who lives to travel, this is the type of designer product that really communicates who I am."—Venus Wong
"I have this theory that a bold, matte lipstick looks great when you want to pull off a 'fit, but glosses and lip oils are what actually gets people to notice how nice your lips are. I finally got my hands on the mega-popular Dior Lip Glow Oil, a treatment that subtly enhances your lip color and adds a subtle shimmery coat, and I'm in love. The formula is not sticky at all and doesn't dry my lips out, and my lips look so good in selfies. I recommend the warm Rosewood shade if you want a bit more pigment to come through."—Venus Wong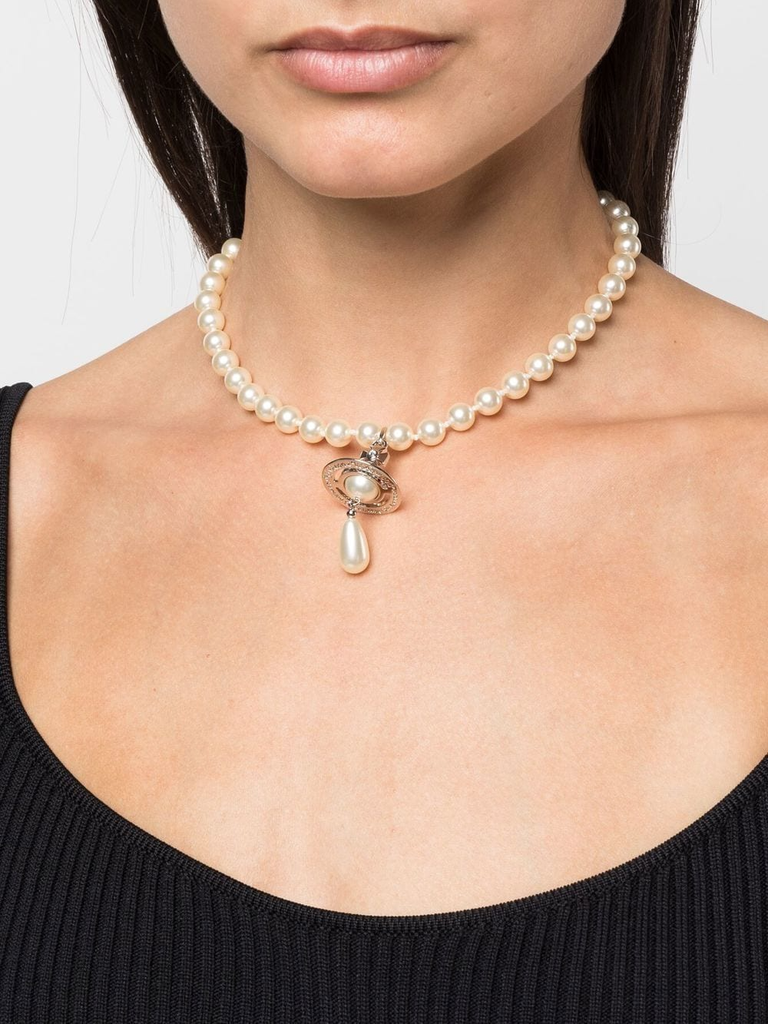 "I've dreamt of owning a piece of Vivienne Westwood jewelry for years: The brand's iconic orb pearl necklace was worn by the main characters in Nana, an uber-stylish Japanese comic that was my entire personality when I was a teenager. The brand is having somewhat of a resurgence in recent years on TikTok, and I finally pulled the plug on this gorgeous teardrop pearl pendant necklace. All of Vivienne Westwood's jewelry is costume, so the pearls were artificial, but it looks so expensive and instantly makes an outfit look way more elegant and intriguing. I wore this necklace with a square neck top on my 30th birthday and even wore this with my off-shoulder satin wedding dress. I felt like a million bucks on both occasions, and most importantly, it made my inner child so happy."—Venus Wong
"If you were on the fence about trying the metallic trend, take my advice and go for a handbag rather than diving into the unknown territories of a head-to-toe metallic look. The silver Coach Tabby Bag is a surprisingly delicate statement piece. It's versatile, fun, and easy to style, as you can fashion it into a crossbody, top handle, or sling bag." —Vivien Lee, Affiliate Fashion Writer
"As soon as the first fall breeze hits the air, I'm running straight to my wardrobe for my cozy jackets — shearling, sherpa, wool, etc. My latest is Jenni Kayne's Shearling-Lined Farmhouse Jacket. The outerwear has all my fall favorite qualities: a plaid print, shearling, and oversized pockets with buttons. It's lightweight to layer with other sweaters and is truly a fall staple. If you're searching for a timeless jacket, you'll return to every season, this is it."—Vivien Lee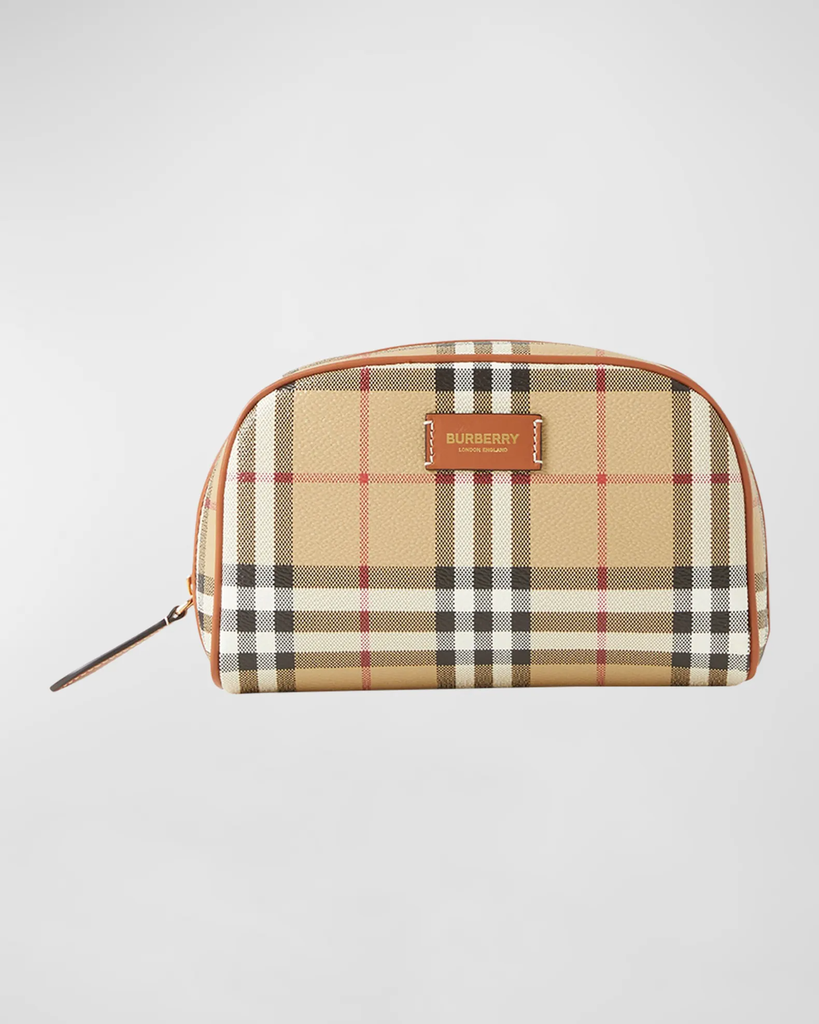 "Since I reached my mid-twenties, I've started investing in pieces I can pass down to future generations. My grandmother has a similar vintage kind from Burberry that she gifted my mother when she was in her twenties, and I'm following in their footsteps with one of my own. My cosmetic pouch might be titled "small." Still, it holds so many items, including various lip glosses, balms, hand lotions, two concealers, a compact cushion,  powder and cream blushes, pencil and liquid eyeliner, an eyelash curler, and more. I firmly believe that if you use something daily or reach for it numerous times, then it's worth investing in a higher quality." —Vivien Lee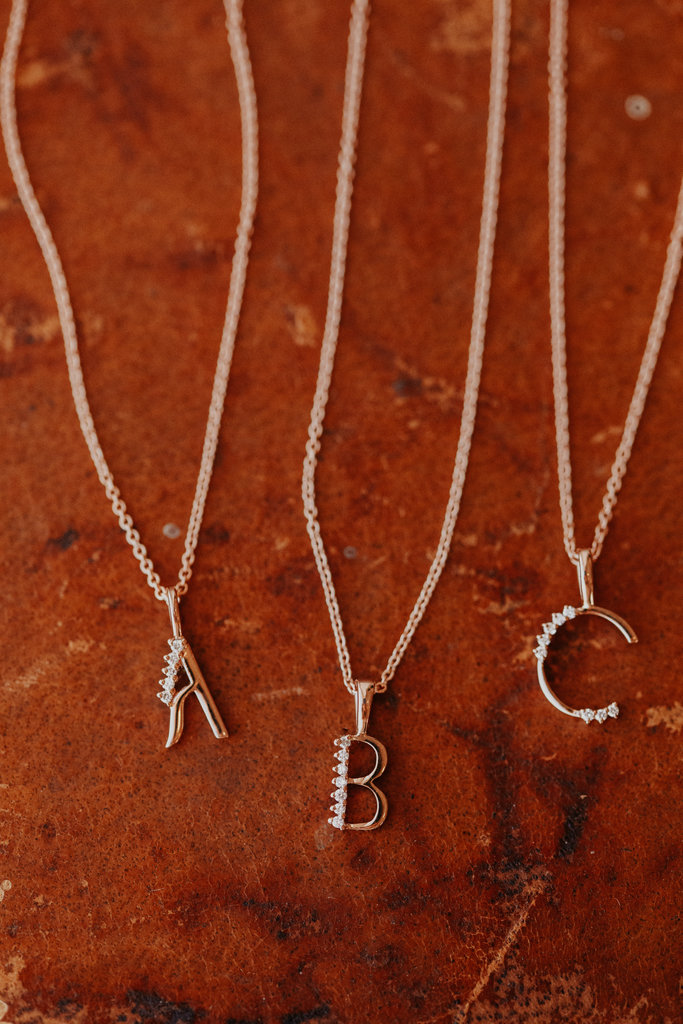 "I love wearing layered gold necklaces, but I don't want to look like an extra on The Sopranos when I do, which means I'm always on the hunt for super-delicate pieces. This Diamond Initial Necklace from Sarah O is dainty, beautiful, sparkly, and pairs super well with other pieces. It's also surprisingly sturdy (a necessity for any piece I own, thanks to my decidedly not-dainty lifestyle): I've definitely given it an accidental tug or two without any ill effect." —Sarah Crow, Affiliate Director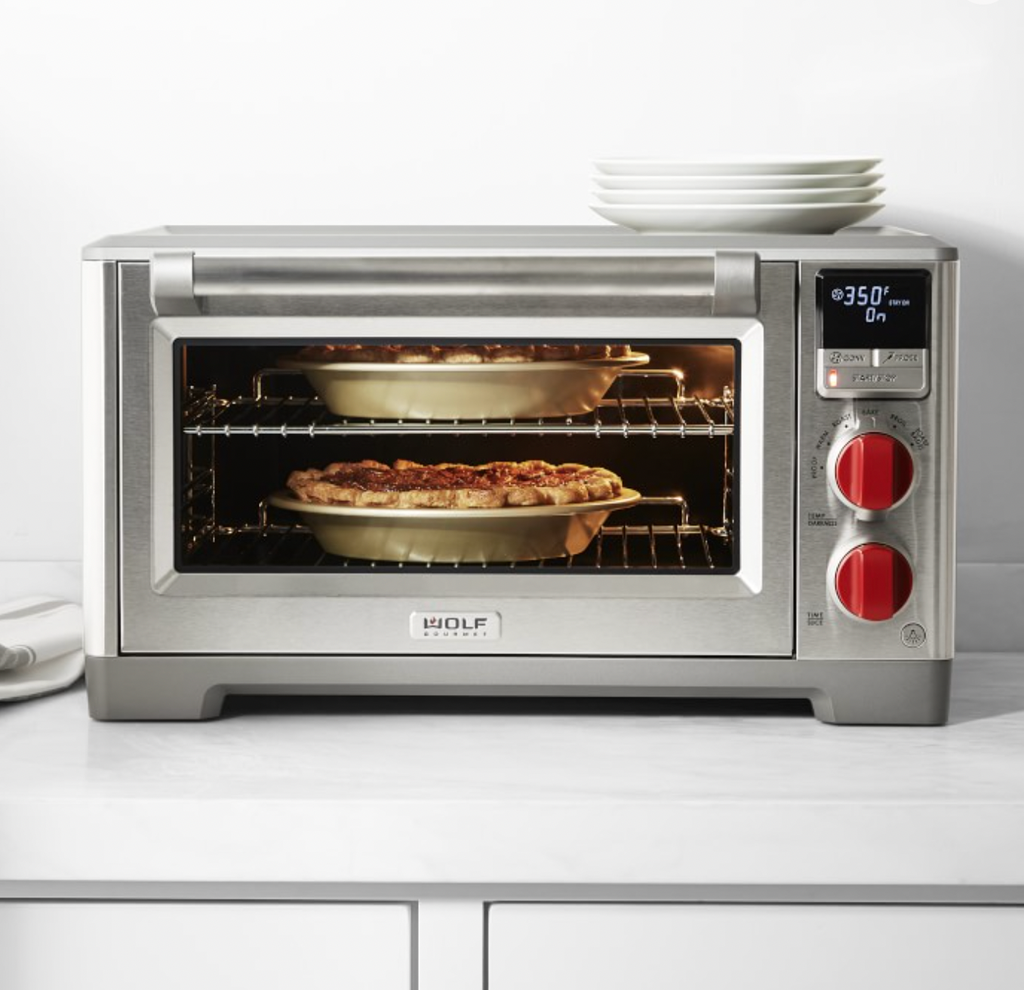 "Sure, my house already has an oven, but investing in this countertop model was certainly a less-splurgy splurge than, say, remodeling my kitchen to resemble Ina Garten's. I use this bad boy to toast, bake, reheat, and keep foods warm, and it's definitely going to be a game-changer when the holidays roll around. I'll no longer have to choose between serving cold stuffing and undercooked pie." —Sarah Crow
"Do I typically dress like an '80s London club kid? No. Do I wish I did? Absolutely. That's why I'm so obsessed with these Merrell boots, which feel sturdy enough to hike in but have the much-cooler-than-I-actually-am retro style I like to project into the world."—Sarah Crow
"When my beloved Dyson met its maker after 10+ years of dutiful service (RIP, gone but never forgotten), I opted for a slightly less-expensive replacement from Shark, and goddamn. Not only does this thing give enough suction to create a moderate-sized black hole, it self-empties when you return it to its charging dock. And while it hasn't made vacuuming the best part of my day, it has noticeably improved one of my more banal daily tasks." —Sarah Crow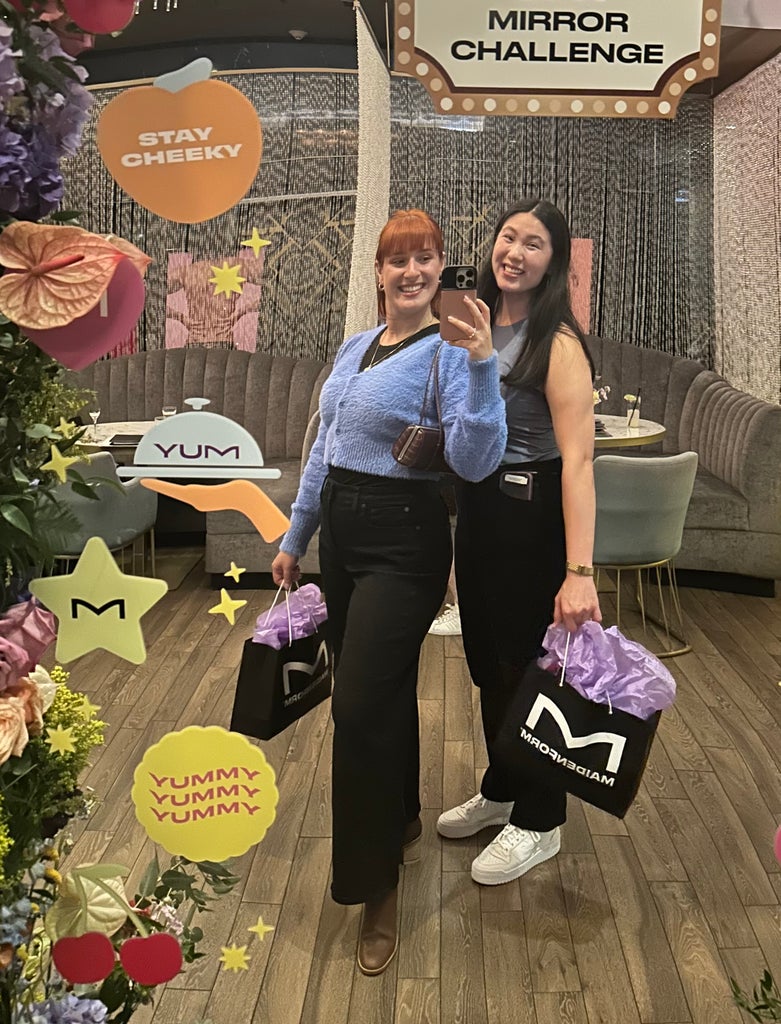 "My biggest dilemma when denim shopping is finding a pair that fits my smaller waist and wider hips while also complementing my shorter height. Up until recently, I've limited my options, especially because of cost. But after taking a chance on a pair of petite curvy (!!!) jeans from Madewell in a price range much higher than I'm used to, my eyes opened. I was so excited when I stepped into these jeans, specifically made for my body shape (hourglass) and petite height (under 5'3″). The high-rise waistband cinches my waist without any gapping in the back and the slightly stretchy fabric comfortably glides over my hips to a flattering wide-leg cut that ends around my ankle. It's truly the perfect fit for me, and I've been keeping an eye out for new cuts and washes to buy up even more petite curvy styles." —Victoria Montalti, Associate Affiliate Writer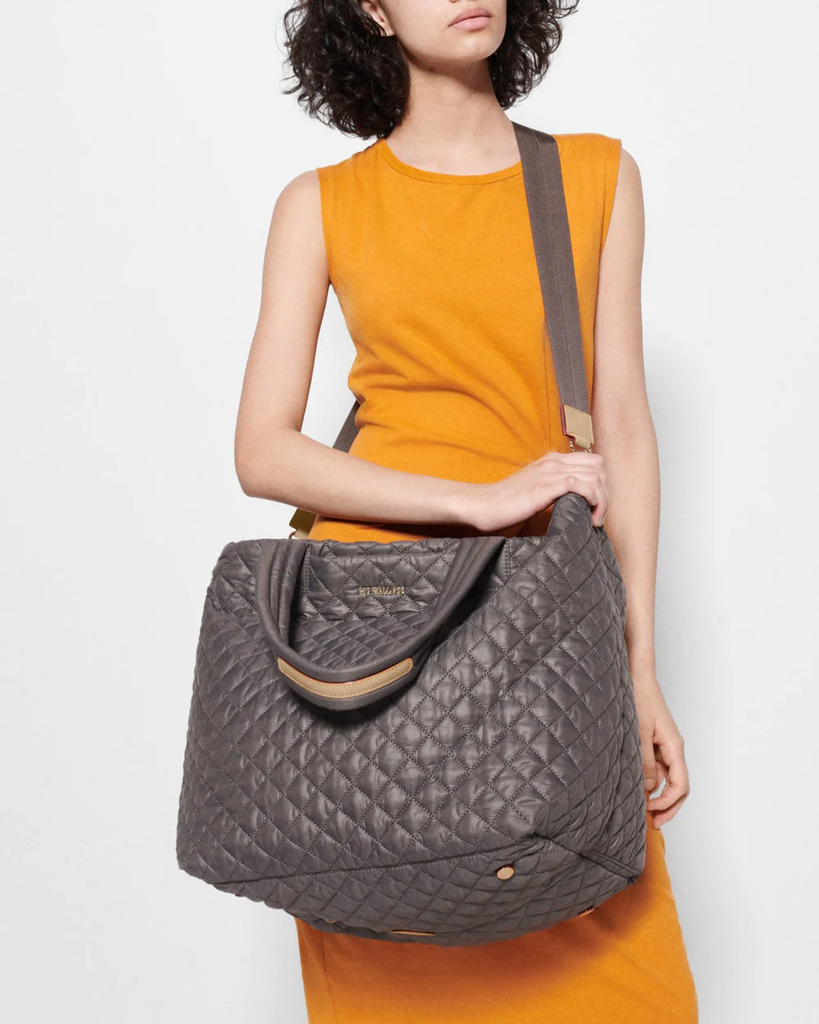 "Sure, this MZ Wallace bag is marketed as a large tote, but I've been using this style as my weekender duffle bag for a bit and even as my carry-on for a two-week international vacation. It's so incredibly roomy, so incredibly durable, and so incredibly chic. Beyond the soft quilted fabric, I also love the smaller (but splurge-worthy) details like leather trims, protective feet, wide zippered top, luggage sleeve opening, and detachable pouches. This has become my go-to travel bag, and I see myself using it for much longer." —Victoria Montalti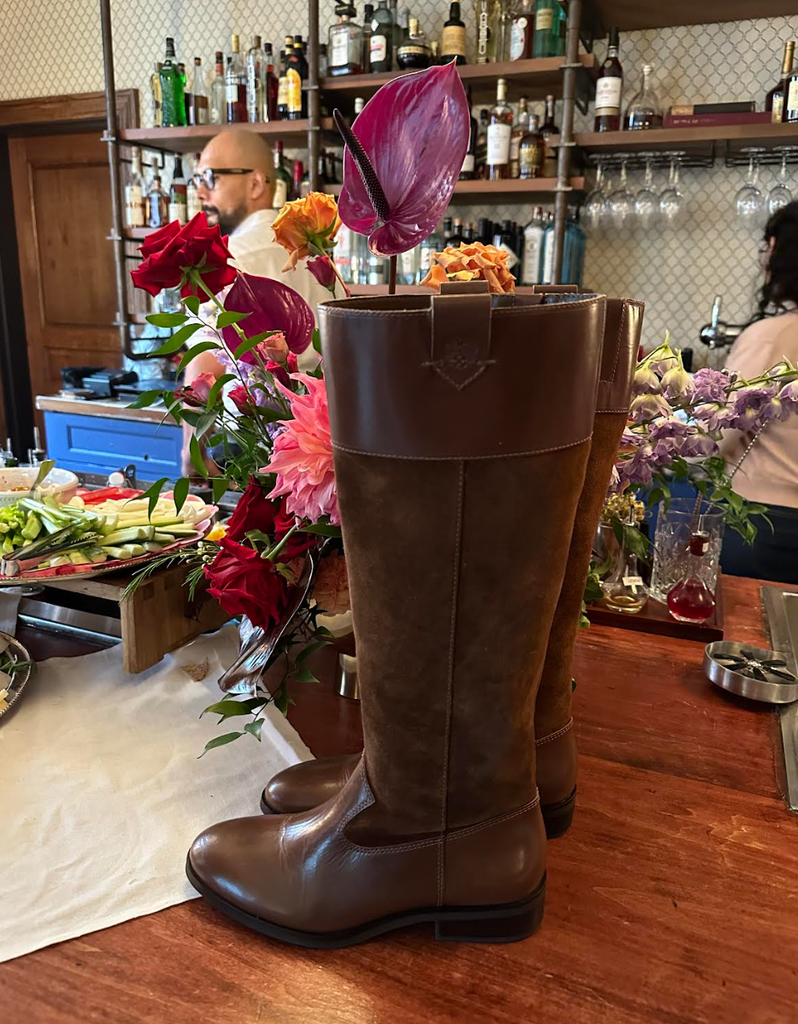 "I just got these Vince Camuto boots, and I'm already obsessed. My shoe style is quite vast, so while I wouldn't say I'm into Western clothing, I am very into these Western-style knee-high boots. I've recently found that I need wide-calf boots, so I was so excited about these and how well they fit (not quite wide enough for me to fit pants underneath, but wide enough for tights and socks.) However, the brand does also offer an extra-wide option, which I tried and liked, but was a bit baggier than the look I was going for. Overall, I'm super-excited to wear these leather-suede boots all fall and winter long." —Victoria Montalti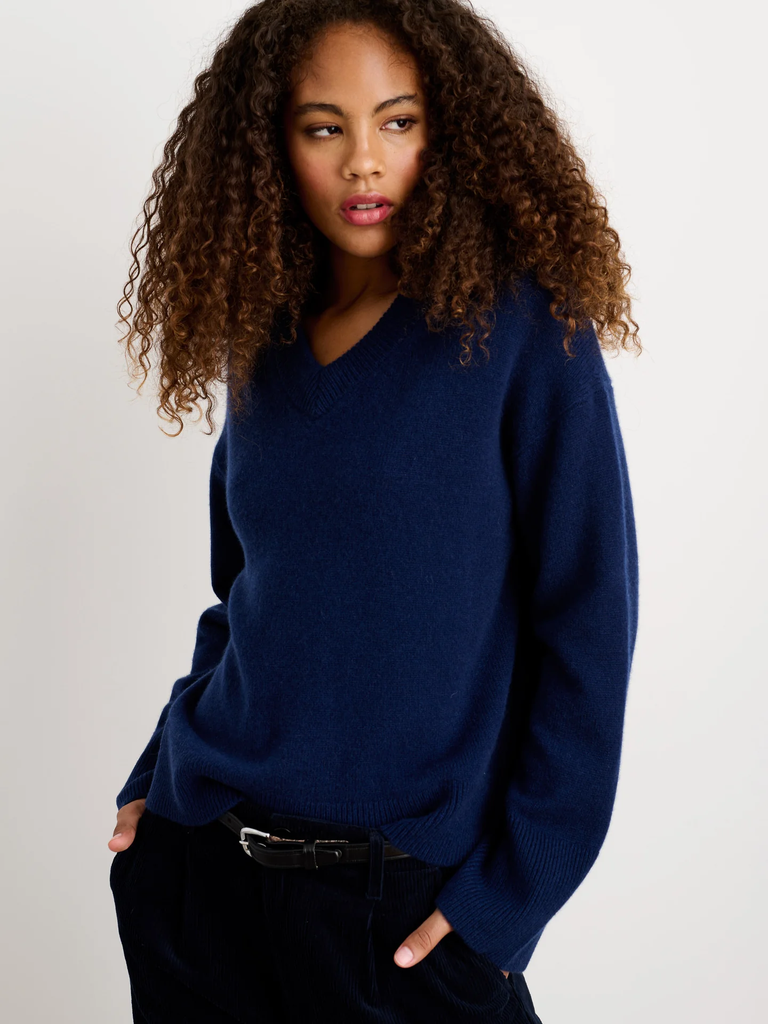 "I've always been a big advocate for quality over quantity especially when it comes to wardrobe staples you know won't go out of style. The cut on this particular sweater is classic, but with a subtle twist. The thick V-neck, perfectly boxy shape, and cuffless sleeve make it great for layering over a simple tee or turtleneck, and the cashmere is beautifully high quality, doesn't pill instantly like many other cashmere sweaters I own, and will definitely keep you warm in the fall and winter." —Kate Spencer, Senior Affiliate Partnerships Manager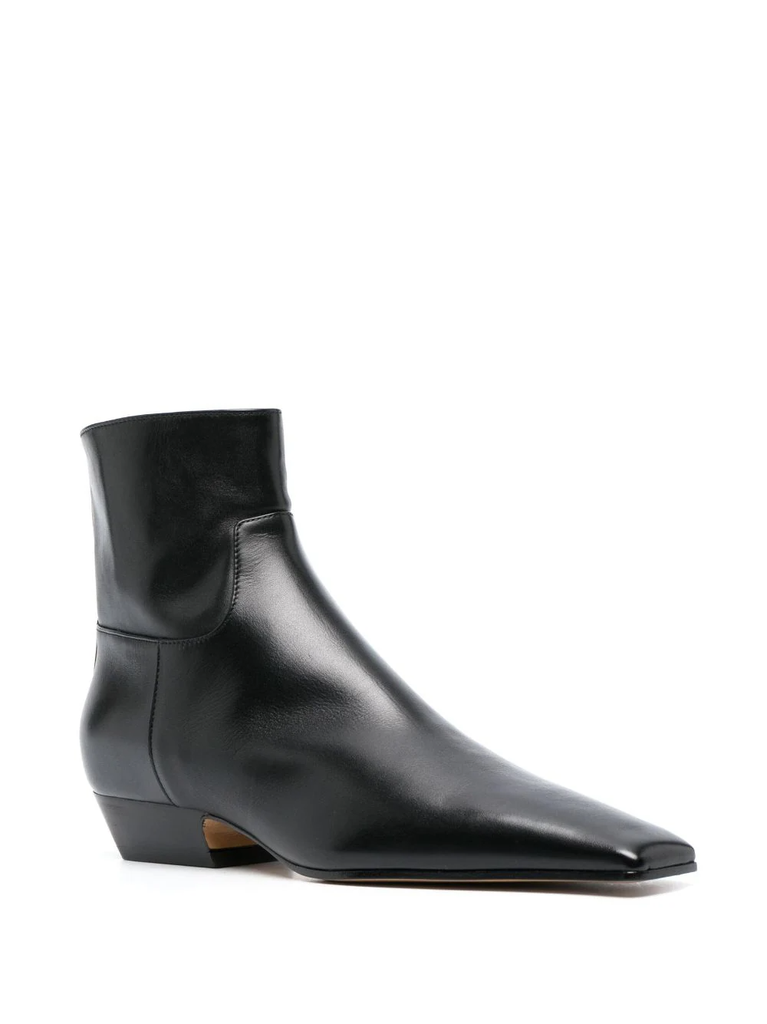 "Hear me out, I know these are wildly expensive, but there are a few reasons why these boots are personally worth the investment. First, I am a baggy jean and trouser girl, and these immediately elevate any casual look. Second, a black ankle boot is guaranteed to never go out of style. And finally, there's some sort of magic worked into the silhouette of this shoe because they're flat boots (perfect for an NYC dweller), but because of the elongated and slightly squared pointed toe. If you pair them with the right pant, they make you look like you're wearing a heel! Magic, I tell you." —Kate Spencer
"If there's one thing I'm a total snob about, it's sheets. While you can get really good ones for an affordable price, there are some bed sheets that are simply worth the higher price tag. Ettitude's Bamboo Signature Sateen sheets are more than worth it. You can feel the quality — it's the softest bed sheet I own, and I own quite a few in varying prices. These are, by far, the best sheets I own. I recommend them to everyone who's in the market for bed sheets, and they've aways joined me in my Ettitude obsession." —Mercedes Viera, Associate Deals Writer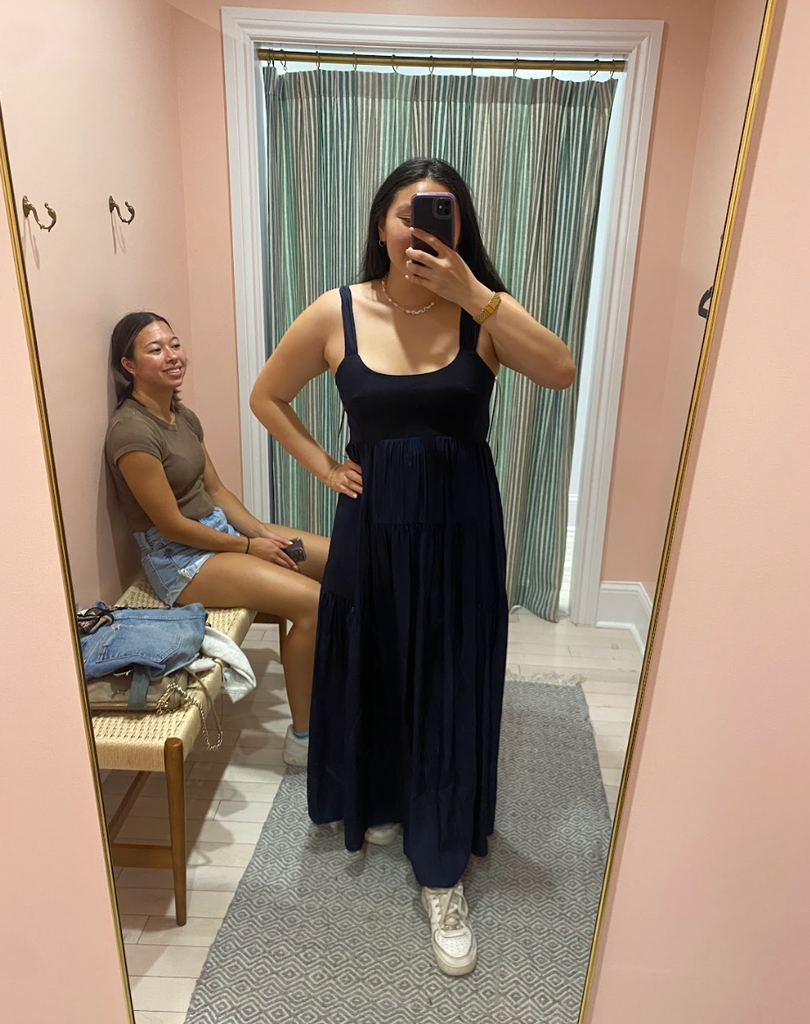 "I fell in love with La Ligne after seeing an Instagram ad for the brand, and from there, I've been obsessed with the dresses. After trying on various silhouettes at the store, I fell in love with the Ina Dress, but in white. So I saved and saved and saved and then eventually bought it. Let me tell you, it was worth it. It's the perfect dress for spring and summer with its unique flowy silhouette and the truly gorgeous quality fabric — plus, it has pockets! This is a dress that will last me forever. While the style that I bought is sadly out of stock, I'm already saving up for the Vanessa Dress, which I tried on and also loved." —Becca Sax, Affiliate Coordinator
At Refinery29, we're here to help you navigate this overwhelming world of stuff. All of our market picks are independently selected and curated by the editorial team. All product details reflect the price and availability at the time of publication. If you buy something we link to on our site, Refinery29 may earn commission.
Like what you see? How about some more R29 goodness, right here?
See Dyson's "Ceramic Pop" Hair Tools Here
Solgaard's Secret Luggage Sale Is Seriously Good